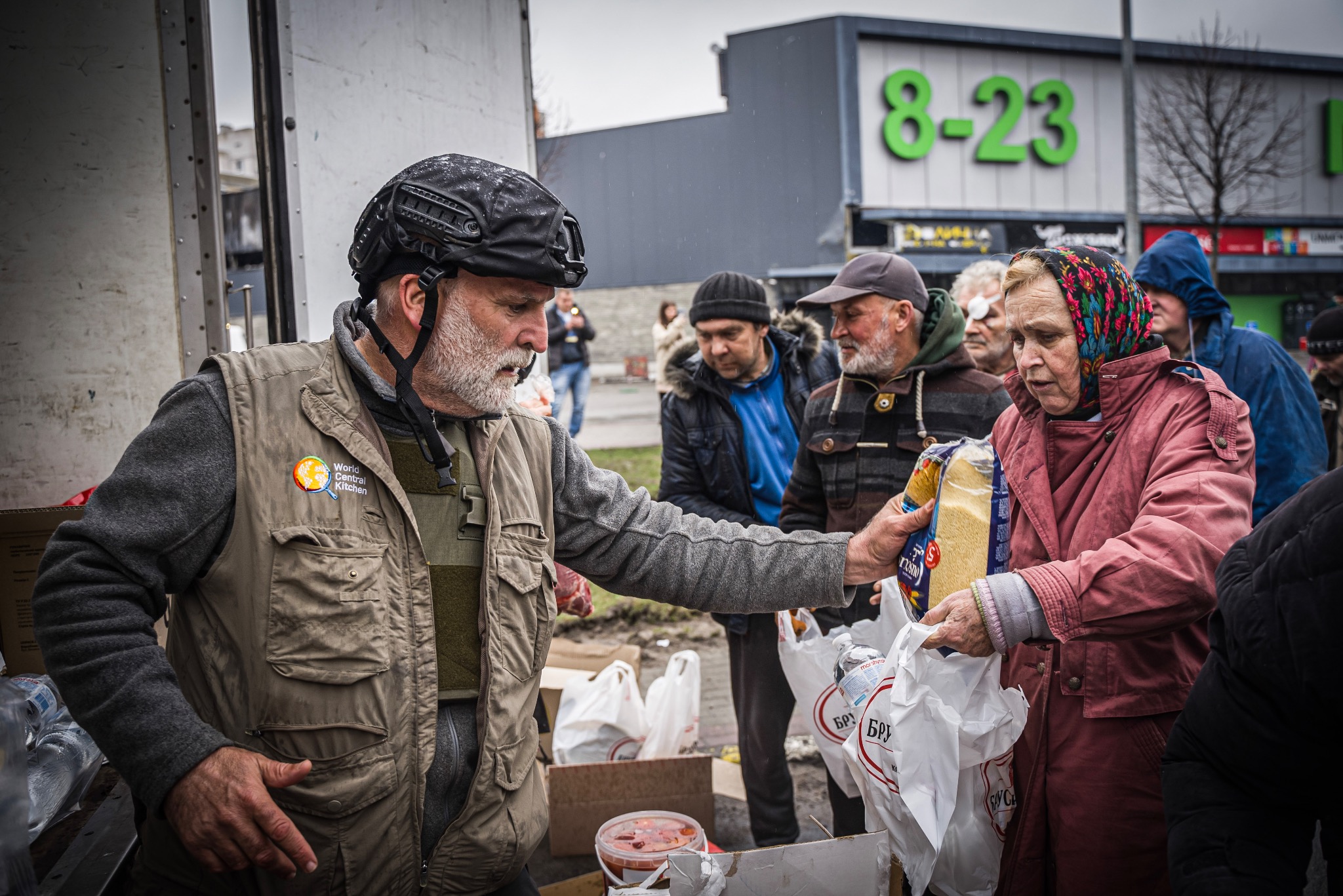 Humanity Wins Through In Wartorn Ukraine
Amid the horror and devastation of Russia's year-long attack on Ukraine, courageous and resourceful individuals continue to ensure that life goes on for those caught up in the conflict.
On February 24th 2022, Russian forces entered Ukraine in the biggest European invasion since World War Two. Russian president Vladimir Putin claimed the country was running a "special military operation" to "demilitarise and denazify" Ukraine. However, more than a year later it is evident that Russian war aims are more brutal than they first seemed. Hundreds of thousands of civilians and combatants have died, millions of Ukrainians have been displaced and billions of dollars worth of damage has been sustained. Nonetheless, light has shone through the cracks of despair as millions pitch in to help with relief efforts.
Oksana Bratseiko is a wedding planner based in Ukraine's capital, Kyiv. Russia's brutal assault has made her job much more challenging as martial law, curfews and blackouts strain the wedding industry. Despite many choosing to postpone their dream event until after the war, Bratseiko still works tirelessly to provide memorable – if somewhat less extravagant – occasions for her clients. Bratseiko and her team hire venues equipped with backup generators so that power outages don't disrupt the celebrations, and wrap up proceedings in time to ensure that guests are home by Kyiv's 11pm curfew. She also makes sure to check in frequently with her clients as she recognises that the combination of war and impending nuptials means that emotions run high and plans can change. One of her brides even chose to ditch the flowers and instead raise money to purchase her father a new off-road vehicle for his military unit. But despite the ever-present spectre of conflict, Bratseiko's work has given many a chance to exchange chaos and fear for celebration, even just for a day.
The daughter of a Holocaust survivor, paralegal Julia Entin has been helping others with a shared history to find safety as they escape Ukraine. For many Holocaust survivors and their families, the prospect of fleeing their country has been particularly troublesome. Entin stepped in from her home in California after spotting a gap in support. Over the past year, with headphones, a laptop and a wealth of kindness and determination, she has connected Holocaust survivors with support groups; grassroots organisations, transport operators and community volunteers have helped those fleeing with safe passage and resources.
World Central Kitchen (WCK), founded by Spanish chef José Andrés, has now provided more than one million meals as part of the #chefsforukraine relief effort. The scheme has rapidly expanded to supply fresh, hot meals in five countries and also supports restaurants in 12 Ukrainian cities to help them feed struggling locals. The effort is now active across 55 cities worldwide and has more than 330 distribution points. More recently, the WCK sites have expanded to all eight Ukraine / Poland border crossings to cater for the growing number of refugees fleeing the war-torn country. Thousands of volunteers have come together to help in a time of crisis.
Photo credit to World Central Kitchen/WCK.org.