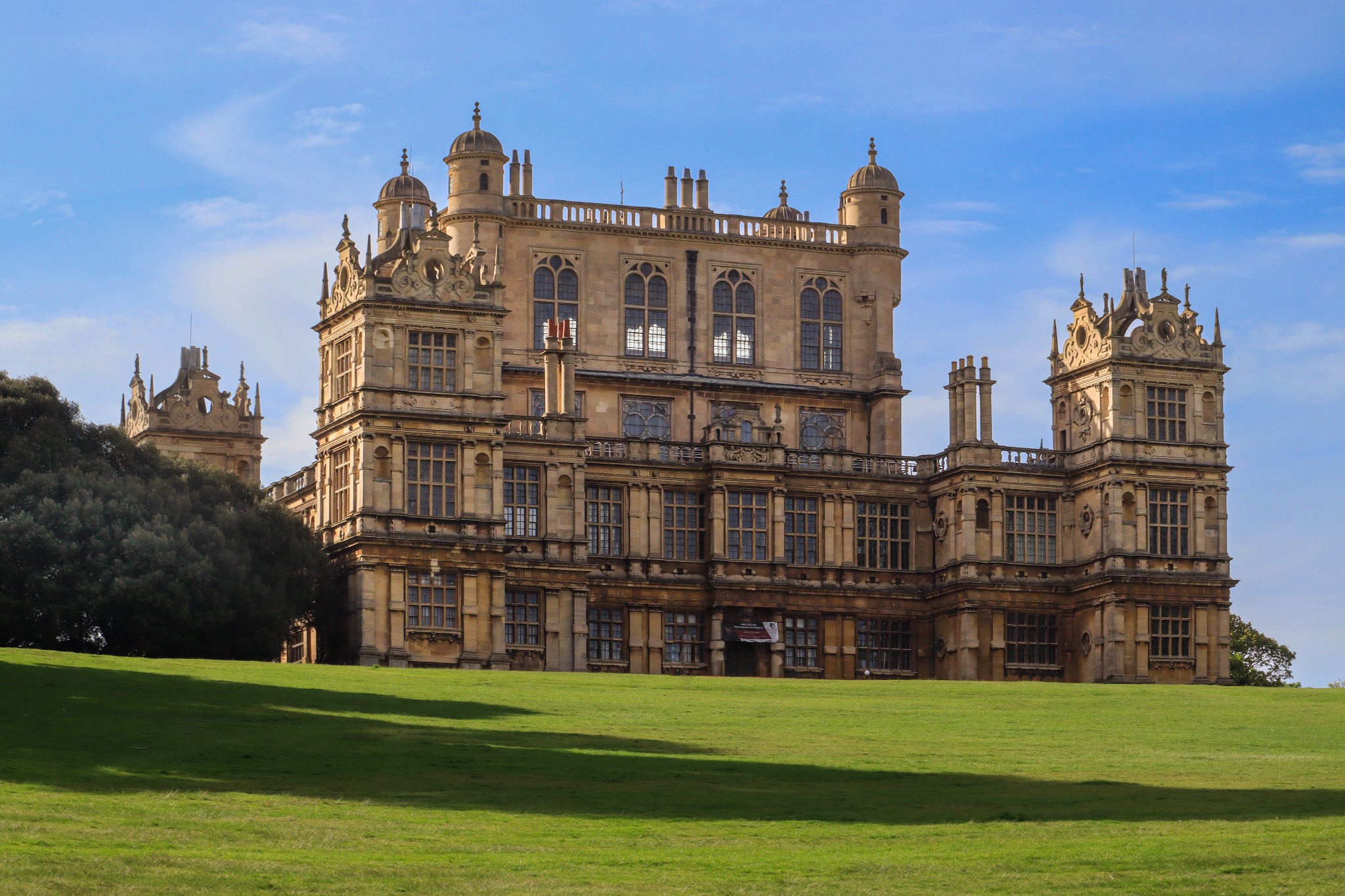 Uncover The Secrets Of Wollaton Hall
Wollaton Hall is one of England's most beautiful Grade I listed Elizabethan buildings. Built in the 1580s for Sir Francis Willoughby, it has been home to industrialists, nobles and even Batman. Wollaton Hall is also the largest dedicated Natural History Museum in the county.
Described as 'the architectural sensation of its age', it's no wonder that Wollaton Hall is just as popular today as it was when it was built. And at a good 500 years old, Wollaton Hall has a few stories to tell…
Wollaton and the Willoughbys
Wollaton Hall was built in the 1580s for Sir Francis Willoughby. Robert Smythson, who also designed both Longleat and Hardwick Hall, is rumoured to have played a major role in its construction. As if its exterior isn't striking enough, Wollaton Hall's inside is equally unique. Historians suggest that Willoughby himself may have been involved in the design which takes inspiration from both Elizabethan and Jacobean styles.
Now, there is a long line of Willoughbys and without time to mention them all, here's an insight into the life of Sir Hugh Willoughby who died in 1554. Son of Sir Henry Willoughby of Middleton, Sir Hugh Willoughby originally followed in his father's footsteps, serving in the court of a king, Henry VIII. However, Hugh soon joined the military and after a successful career, ended up on a voyage of exploration and trade; Hugh and his team hoped to discover new routes to the Far East.
Three impressive vessels were constructed specifically for the expedition and they left London with an extraordinary sendoff from supporters. Unfortunately, the boats were subject to difficult conditions – constant storms made the passage dangerous – and two months on, they hadn't made much progress in their journey. Whirlwinds and waves separated the vessels and Willoughby and his crew got lost, never to be seen alive again; only one of the ships reached its goal. It has since been suggested that those on Willoughby's boat may have been killed by carbon monoxide poisoning from a chimney they had blocked to fend off the cold temperatures. Only Willoughby's journal survives and has helped historians to piece together the fateful voyage.
Wollaton Hall fire of 1642
In another tragic turn of events, Wollaton Hall suffered a fire in 1642. It engulfed the entire east end of the building and left the hall abandoned for over 40 years. However, Wollaton was remodelled by Jeffry Wyattville, a prominent designer known for his work on Chatsworth House in Derbyshire.
Over the following decades, Wollaton hall was restored to its former glory, redecorated fully with artists completing paintings throughout the house, including on the ceilings. There is little information about this time in Wollaton's history but it has been suggested that this was the first of several instances of the re-modelling of the hall's interiors.
The Camellia House
Built in 1823, Wollaton Hall's Camellia House is one of the earliest cast iron glasshouses in England and the only remaining one of its kind in the country. Nearly 200 years after its construction, the Camellia House was in desperate need of attention. Before renovations started, the building was in bad shape and even placed on the English Heritage Buildings at Risk register. The project included a complete overhaul of the whole building; the Camellia House was dismantled with all its components either cleaned, repaired or replaced.
Nowadays, the Camellia House is a popular choice for drinks and photographs at weddings. However, even if you don't have an elegant event on the horizon, the Camellia House is open most days for you to visit, offering fantastic views of Wollaton Park, its resident deer, and the expansive lake; perch on one of the many benches in the vicinity for a front row seat to the wonderful scenery.
Natural History Museum
Wollaton Hall was purchased in its entirety by Nottingham City Council in 1925, opening the next year as the museum that you know it as today. Wollaton Hall became home to Nottingham's Natural History Museum.
The Natural History Museum is brimming with… well, you guessed it: history. Over 750,000 objects are on display in the hall including fossils, plants, shells, and taxidermy. Wander the halls and come face to face with a variety of (stuffed) rare creatures from around the world, many of which were acquired by the Willoughbys themselves.
Wayne Manor
Wollaton Hall features as Wayne Manor in Christopher Nolan's The Dark Knight Rises. Actors including Christian Bale, Anne Hathaway, Gary Oldman, Morgan Freeman and Michael Caine were apparently all on set. Did you know that Wollaton Hall is only around five miles from the village of Gotham from which Gotham City got its name?
Hidden History tours
The Tudor kitchens of Wollaton Hall have been restored to their original glory, designers guided by an uncovered written inventory from 1601. The Elizabethan mansion's kitchens date back to the Tudor era. They are decorated according to the customs of the time and give an insight into what life and tastes were like during Wollaton Hall's early years.
You can even tour the hall's hidden basement; because Wollaton Hall is situated on a hill, it has hidden corridors beneath the foundations.